Toggle Nav
About Us
Ecommerce Development.
Magento / Shopify
iPhone / Android Development.
The most talented group of eCommerce Magento developers to build your website and boost your online sales.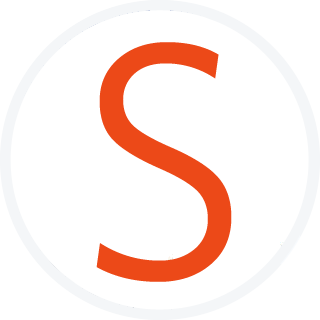 Our Goals
Our sole mission is to bring you results and online sales. Because when our customers succeed, we succeed. Ecommerce is an art and we are development architects that deliver, every single time.
What Are We Do?
Cost-effective development, strategy, and consulting—all at your fingertips. We are specialized Magento developers that bring results, no matter what the ecommerce platform.
Technologies
Magento
Magento is a very powerful and fast growing open source ecommerce platform. Magento offers great flexibility through its modular architecture, is completely scalable and has a wide range of control options that its users appreciate.
Wordpress
Wordpress is the easiest and most powerful blogging and website content management system (or CMS) in existence today.
Shopify
Shopify is a Canadian e-commerce company headquartered in Ottawa, Ontario. It is also the name of its proprietary e-commerce platform for online stores and retail point-of-sale systems.
CSS3
CSS3 is the latest evolution of the Cascading Style Sheets language. It brings a lot of long-awaited novelties, like rounded corners, shadows, gradients, transitions or animations.
Javascript
JavaScript is a high level, dynamic, untyped, and interpreted programming language. It has been standardized in the ECMAScript language specification.
PHP
PHP is a widely-used open source general-purpose scripting language that is especially suited for web development and can be embedded into HTML.
jQuery
jQuery it is a fast and concise JavaScript Library that simplifies HTML document traversing, event handling, animating, and Ajax interactions for rapid web development
We started working with The S Group almost a year ago, their experience and proficiency on the Magento platform has helped us integrate all the features we needed to bring our online platform to the next level. Magento is one of the most powerful platforms out there but we have learned through experience that to harness its power, you must work with a very capable developers which fortunately for us we have found at S Group!

---

Jean-Michel B.

It's a pleasure to work with The S Group. Their insight and experience with web development and Magento specifically is extremely valuable as we make decisions for our online business. Their responsiveness and quick turnaround has ensured our project has stayed on time with minimal disruptions. They are highly recommended.

---

Joshua W.

Had a Magento update that broke my online store. Was not able to place orders or checkout. Got online looking for help and came across this guys. The S Group quickly assessed the situation and rectified the issues and fixed the problems. Also currently working with them on redesigning the website to a new more modern (responsive) look and feel. Definitely recommend to other people.

---

Anna M.

The S Group is a fast and a company you can rely to in terms of high quality performed magento development tasks. Was a pleasure to work with them and I would recommended them to all my friends.

---

Vlad T.

Was an amazing experience working with The S Group. Was able to get everything planned done in astonishingly fast manner. They was professional as well as very descriptive of all the processes that needed to be done. Looking forward to working with The S Group again.

---

Mike L.