CartStack shows your customer who abandon products in their cards and send real time emails with cart information.
---
What is CartStack for?
The CartStack service monitor for your customers shopping cart and store them by email address. When customer add items to the cart and didn't complete checkout his cart information will appear at the CartStack Reports panel. At the reports section you can view abandoned carts from your Magento customers and queue email reminders for them. Here is some features of CartStack:
Quick setup
Custom email template design included ("Done for You" service)
Automated abandoned cart reminder emails
Actionable reporting
A/B testing
Javascript API
At the Templates tab you can find different email reminders templates which you can adjust based on customers or time when it should be sent. After setting up and configuration your customer which have abandon product will receive email after some amount of time with reminder about items left in their Magento shopping cart. The remainder usually would bring some amount of customers who didn't complete Magento checkout. At the CartStack dashboard you can view statistic abandoned carts at you website.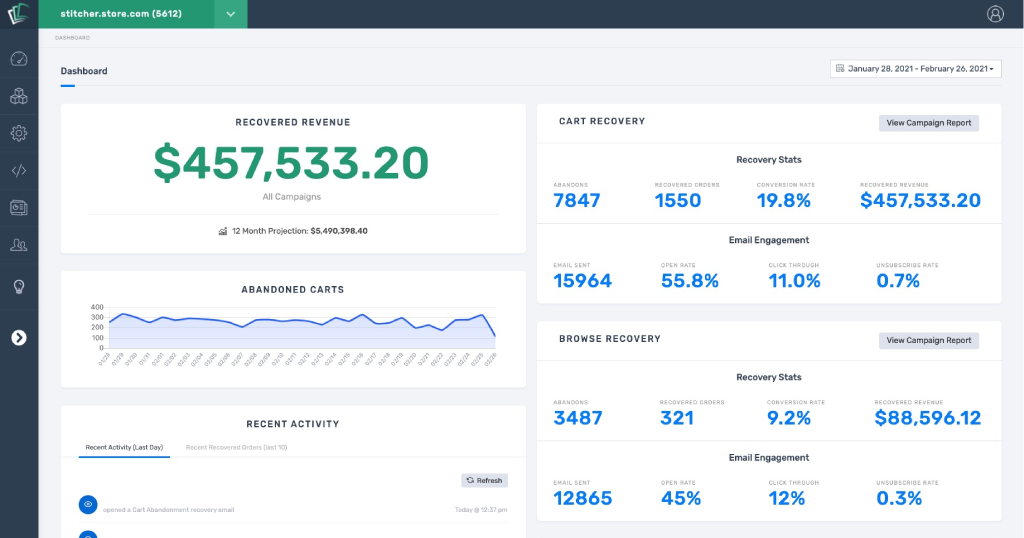 How to do Magento CartStack Integration?
CartStack have integration guidelines for all platforms. When you sign up for the CartStack service once you will logging in you will see installation steps. However you can use the extension which will add all required code for you and make integration much easier.
The Magento CartStack Integration
extension have all available CartStack features like: Server Side Integration,  Capturing of additional fields and you can set image size which will be sent to CartStack Service. At the following images you can see all options of the extension: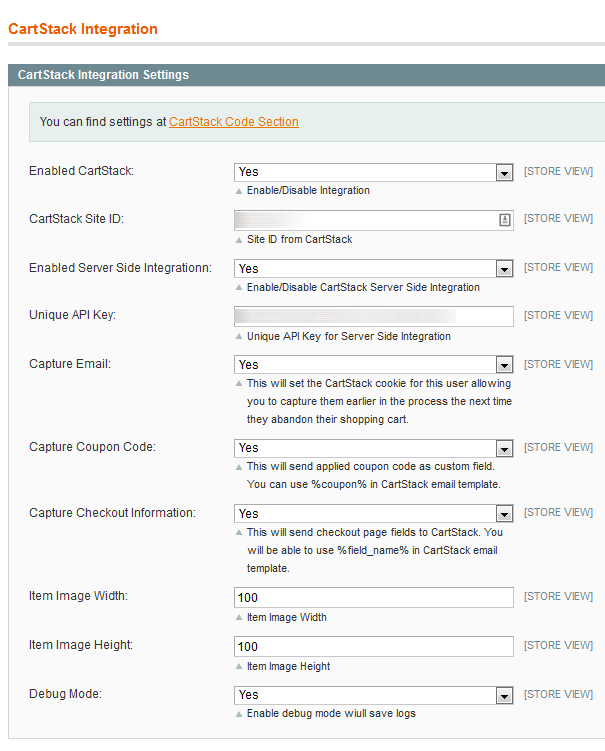 CartStack Demo Video
Magento CartStack Integration Extension Demo Video