The Magento e-commerce system has flexible promotional rules for catalog price discount and shopping cart coupon discounts. Today I will review feature "Buy X and get Y Free" and alternatives of it.
---
Magento "Buy X get Y Free" feature
This is default magento feature which allows you to get product for free when you buying another one. You can find it at the admin panel Promotions -> Shopping Cart Price Rules -> Actions Tab Apply field.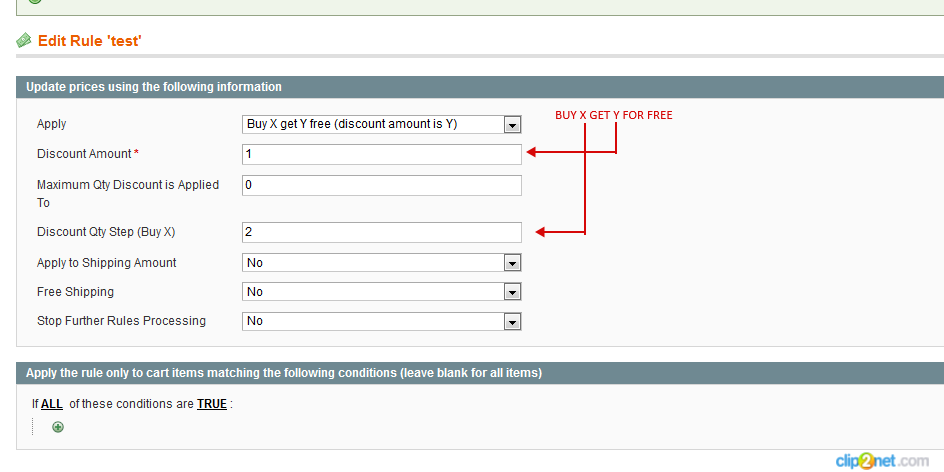 If you want repeat the rule Buy 1 Get 1 Free you need to set value of discount amount field to 1 (Y Free Items) and also one for the field Discount Qty Step (Buy X). In the cart it will be shown as discount to the order. It gives kind of opportunity of free gift but shows like discount for the price of Y item.
Magento Free gift by coupon code
Other ways to have gift products in cart can be applied with Magento extensions from marketplace. The one of them which does similar functionality with coupon code called
Free Gift By Coupon Code
. The extension adds new line into Apply to field of Shopping Cart Price Rules -> Action Tab.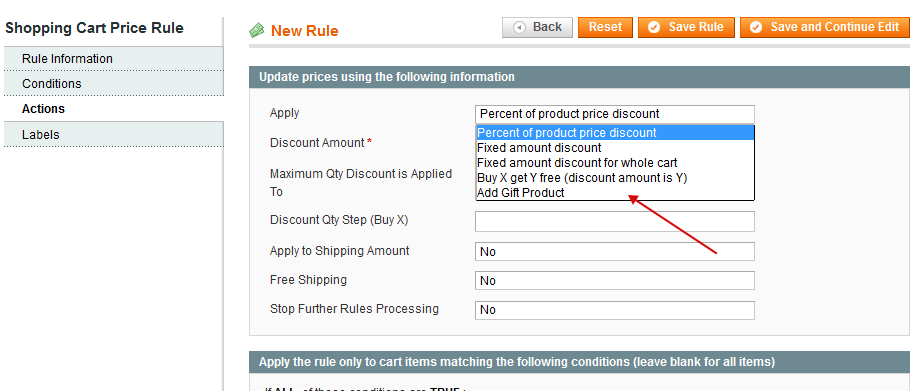 The Add Gift product option will add gift product to the cart once coupon code applied. This way you can have in magento free gift in the cart by coupon code. The Discount Amount field may have value 0 because it us required field. But this field not used with free gift functionality. There will appear new field:  Product Sku - you will need to add sku of the product to this field which considered as free gift product.  Please make sure that this product is in stock and have positive amount of quantity. If you wish to show price for gift product as "$0.00" you need to set field "Set Gift Price 0" otherwise it will add price of the product to the cart. This way you can control if it required product which should be paid or it is product which is comes like free gift with order. When coupon code field is empty the shopping cart rule will be applied automatically once conditions are met. If coupon code has code in it then free gift will be added once customer will apply coupon code of this Shopping cart rule. You can also check
extension page
&
video demo
of the extension.
Demo video of the extension