At the our time social networks become more and more popular.  Media content keeps increasing  internet value and there are a lot of promotions comes from the social networks. When it comes to Magento there are a lot of different integrations to social networks from magento. What we are going to review today its Magento Instagram Widget  .
---
Magento Instagram Widget
The magento instagram widget extension will allow you add sidebar of instagram  photos to your store. With magento instagram widget you can add sidebar to the categories pages, cms pages (as widget), homepage (if you have 2 or 3 columns layouts) or any other place which can have widget. You can select will be widget shown at the right or left sidebar. Also there is option to show instagram images at the product page as additional product tab, if you theme support tabs.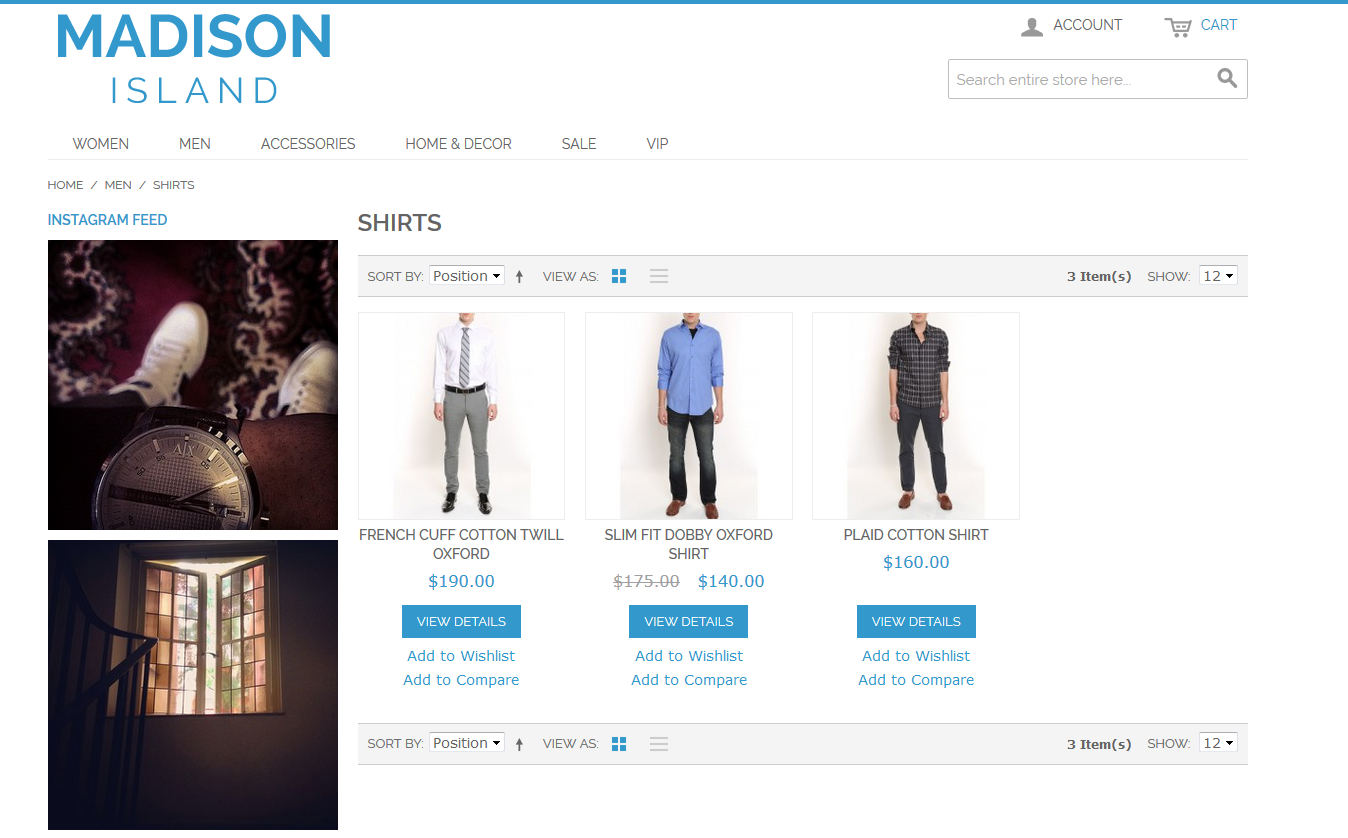 Configuration of Instagram API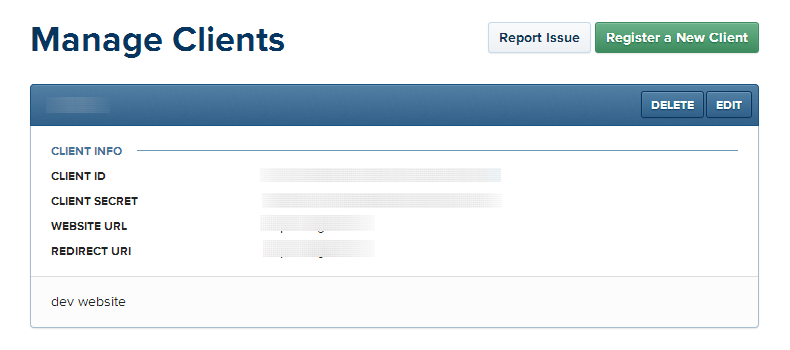 The installation of
magento instagram widget extension
start at the instagram developer panel. You will need to register your magento instagram application and get keys for it. At the
Developer Panel
you click Register a New Client. For using
magento instagram widget
you need to create new client id. Instagram may ask you to verify your account with phone number and then for your website url. After new client will be created you will see there Client ID and Client Secret - this values we will need to use for magento instagram widget.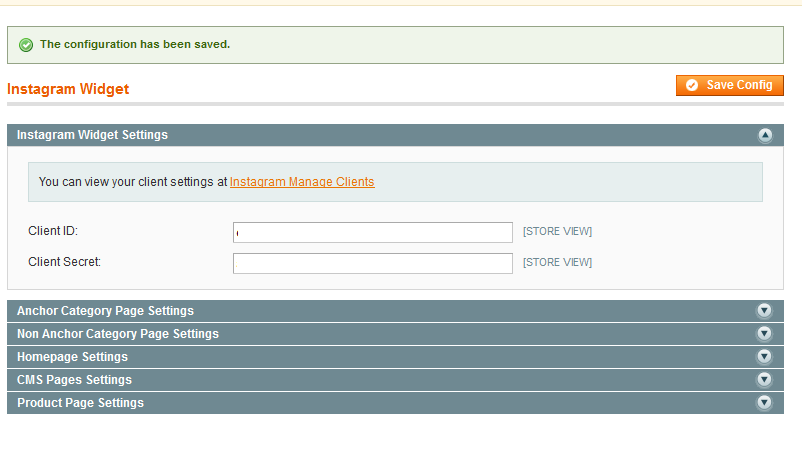 Magento Instagram Widget Usage
Once you generated and entered keys for magento instagram widget at the admin panel you can start use it.  The  magento instagram widget have settings at the System->Configuration for Anchor/Not Anchor Category page, Homepage or CMS pages. Also it has settings for product page magento instagram widget sidebar.  You can select position of widget and image size.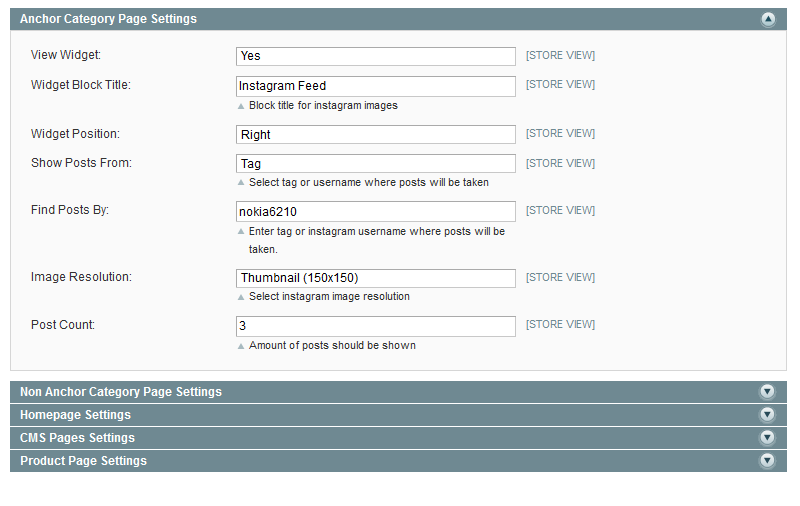 Also you can use widget as additional product page tab. the settings for it can be set for each product in instagram attributes as it shown on the image below.  You can use different tag for different product. This way each product may have unique images which related to specific product.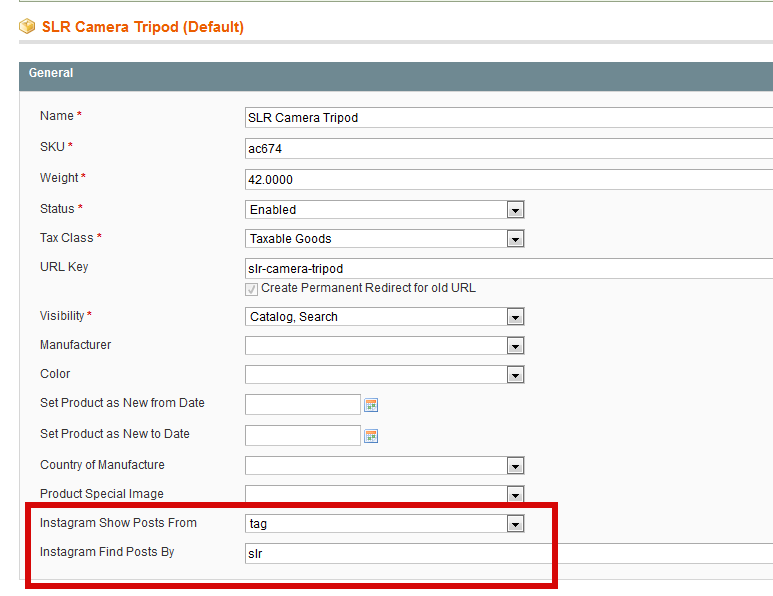 Once product settings of magento instagram widget set you will see available images at the product page in additional tab.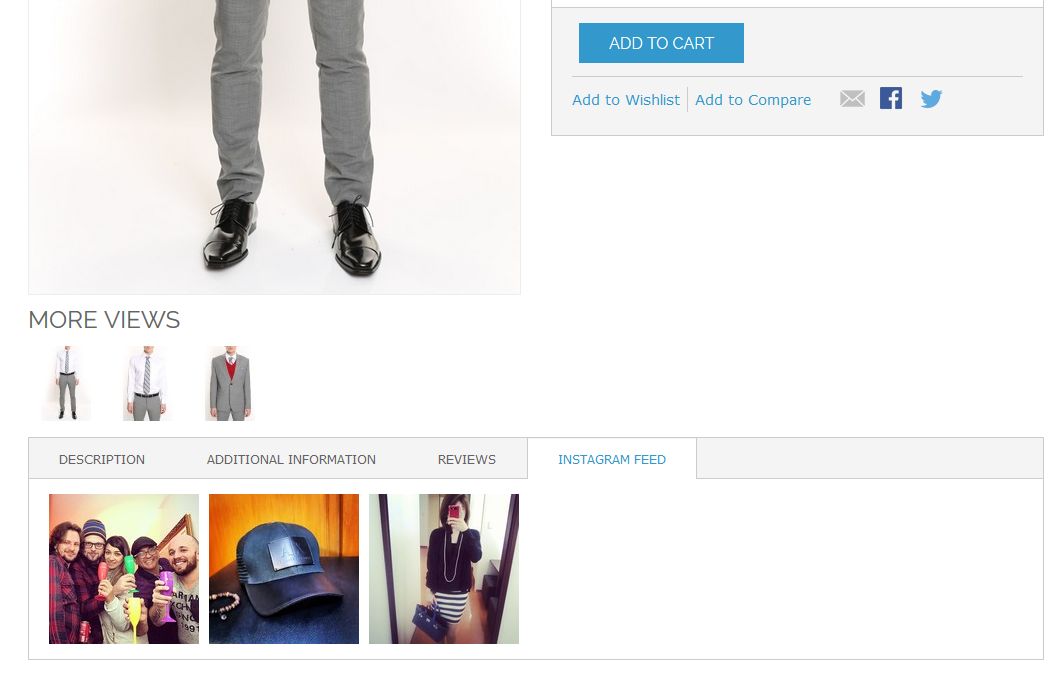 This way you can see the latest photos in additional tab.  If you wish you can implement custom lighbox effects when customer click at the photo. The html of widget can be easily edited at the template/instagramwidget folder. If you don't see any images you may want to check log file of the extension. When magento logging enabled at the System->Configuration -> Developer -> Log settings .  The extension will log connection settings to instagram to the var/logs/instagram.log file. There you can check if connection was successful or there are any issues. The extension is open source and easy to modify and change if you need to add customization.
Magento Instagram Widget Video Demo