Magento as rich eCommerce platform has ability to add reviews for products. At some point if customers have questions about products it becomes indeed to have some automatic tool where customer can add question about product then get answer. Also this information helps other customers to get more information about product. The extension
Questions and Answers
helps to solve this issue in Magento.
---
Question and Answers for Customers
The extension
Questions and Answers
add ability for customers to ask question about product at the Magento store product page. The typical workflow starts when customer which have question goes to the product page where submit question about product. The question which will be added and customer will be notified about successful submission by modal window.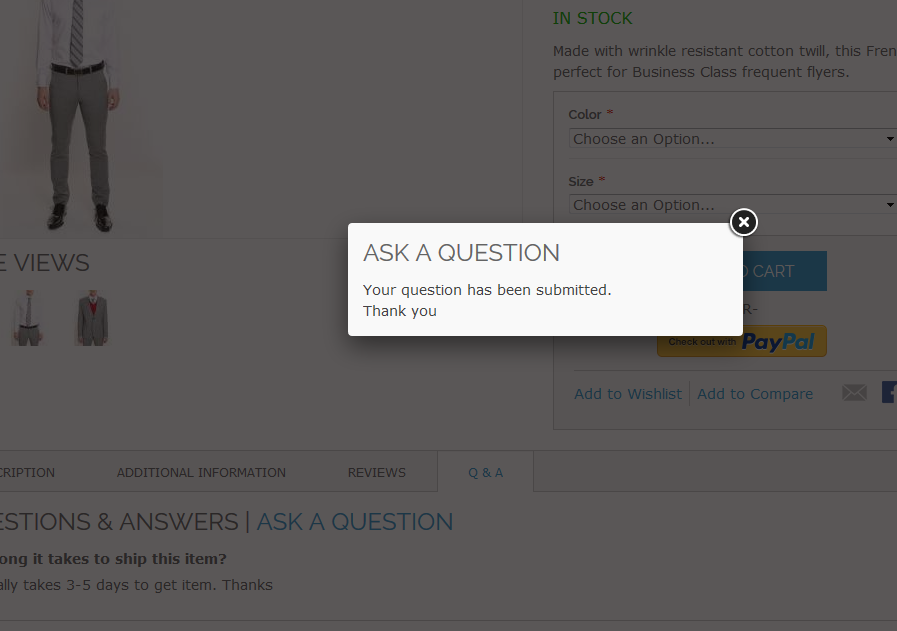 If customer registered then information for new question window will be prefilled from customer account. Also if customer registered then all questions which answered and not yet answered will be visible at the My Account page Question and Answers section.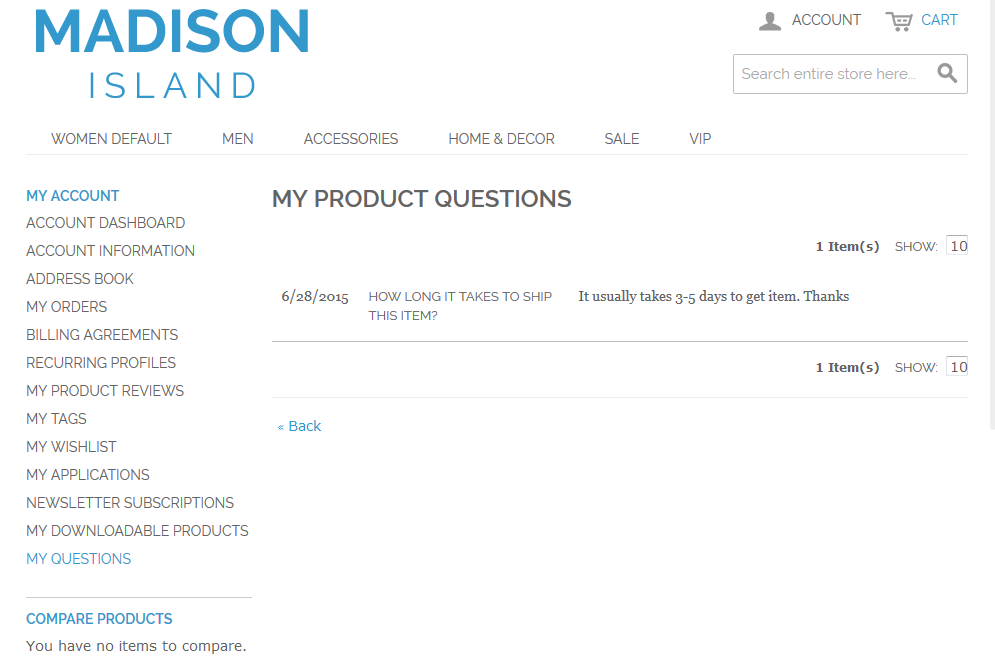 Once customer's question was answered by Store Administrator email about answer will be send to customer. This is optional setting in the Questions and Answers settings at the System->Configuration Also answered question will be displayed at the product page with answer of store administrator.
Questions and Answers for store owners
The store owner have optional setting to get new email once product question added. The email have default template also it can be customized at the System-> Transactional emails section. The email recipient of new question can be set at the System->Configuration-> Questions and Answers settings. There is also email template for new answer which will be sent to the customer once question get answer, this email also may have customized template.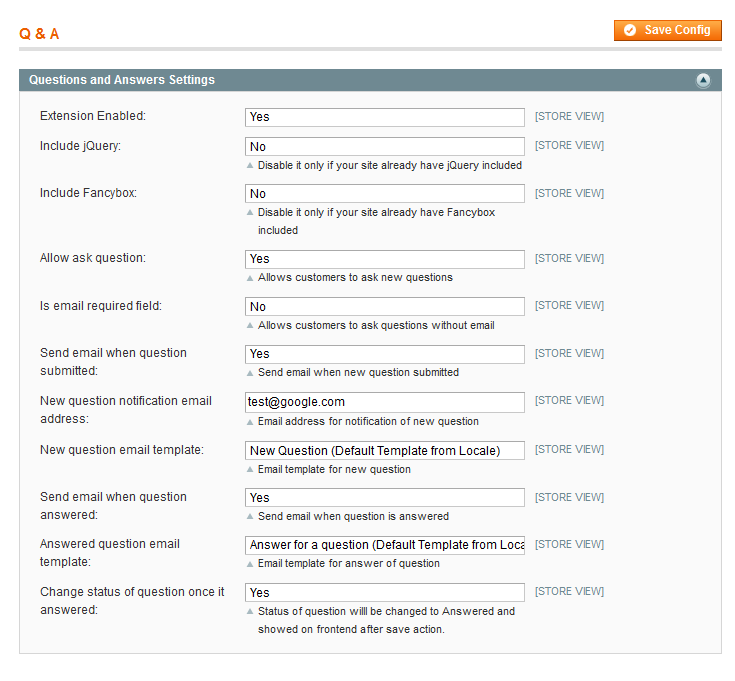 If you want just to display answers for products without allowing ask new questions then you can set Questions and Answers setting to not allow to ask new question at the System->Configuration. You can access all product questions at the Catalog->Question and Answers menu. There you can filter questions by different fields like: customer name, customer email, status, store or created date.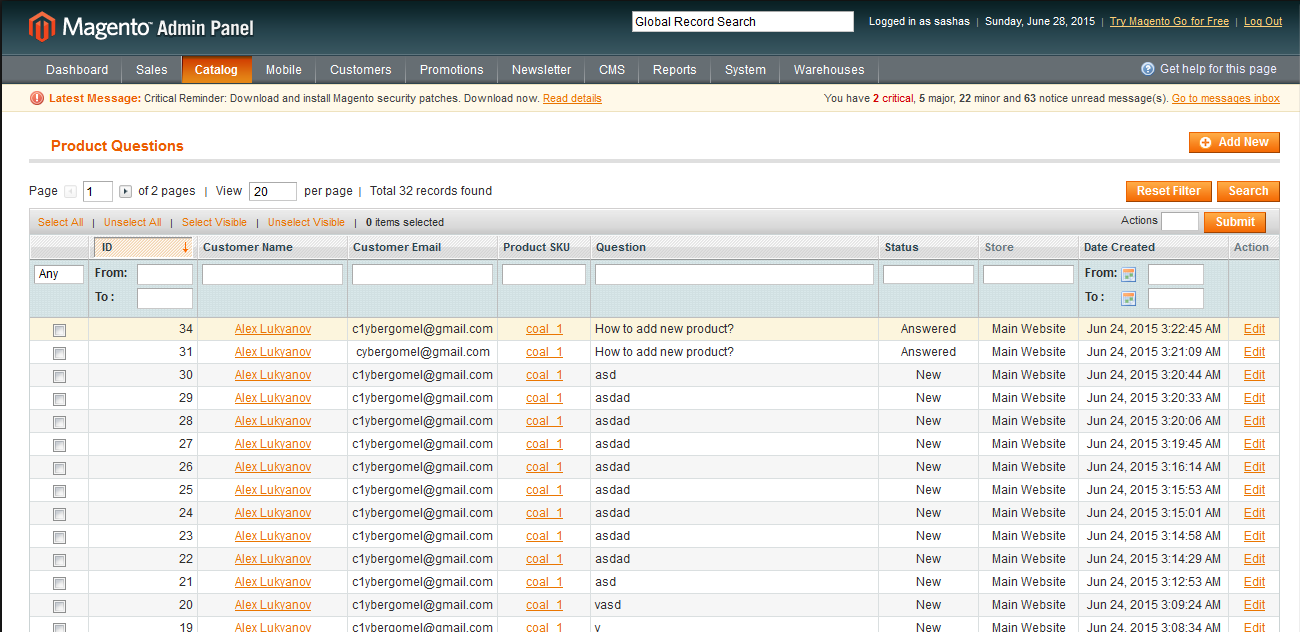 You can also view product questions at the admin product edit page at the Questions and Answers tab. If you want to see all questions of particular customer you can customer edit page at Customers->Manage Customers in the admin menu. There is the tab Questions and Answers where all customer questions will be displayed.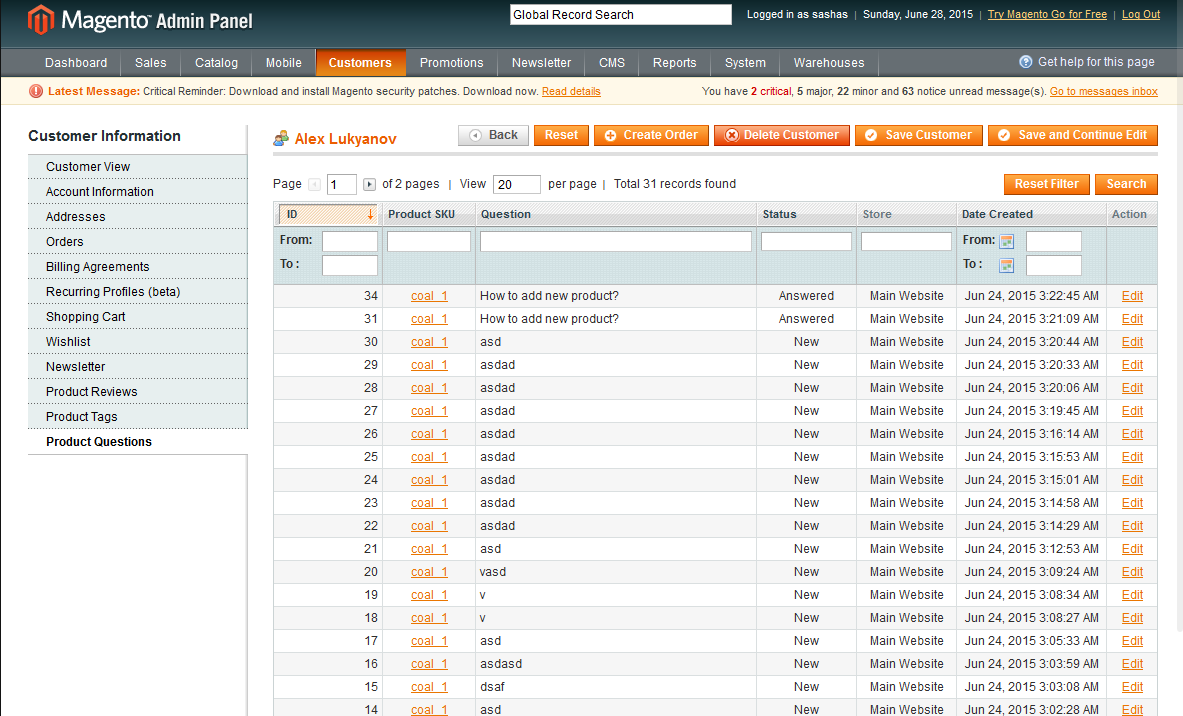 Demo Video
Questions and Answers Extension
You can also view more extension screenshots with description at the
extension's page
.